Italian version
NEWS:
09/09/2014


IMPORTANT MESSAGE:




In the past days a discussion began about the reliability of 27 Alpha, because what I can read I can say for sure is not true, I'm forced to write as follow:




The current crankshaft has been released, after I've used it for a complete race season, at the end of 2013. In all 2013 and 2014 I had no one stop in a race due to an engine problem and it is very easy to check that I've won almost every international race I did.




When I did not win, an other 27 Alpha has won.




Of course the engine must be properly used, unfortunately when I'm at the international races I don't see many drivers with a proper use of a racing engine.




Said this, the only problem can occour now on 27 Alpha is that the crankshaft can easily move out of line after a crash or a dive. Source of problem could be the carburator that is not easy to set up, I'm working on this.




Last consideration, I've seen there are still many of the old crankshaft, I've changed two complete for free to two customers at the W.C. in Dessau. My question is: why this if I sent to the dealers for free many of the new ones?




Closing, C.M.B. never kept out of sight, if you have problem just contact us.


Braghieri Mauro



25/07/2014
SPECIAL OFFER:
Until mid August the M1 - tuning kit for 27 Alpha the price is 250,00€ at the public. The price for distributors will be communicated via mail.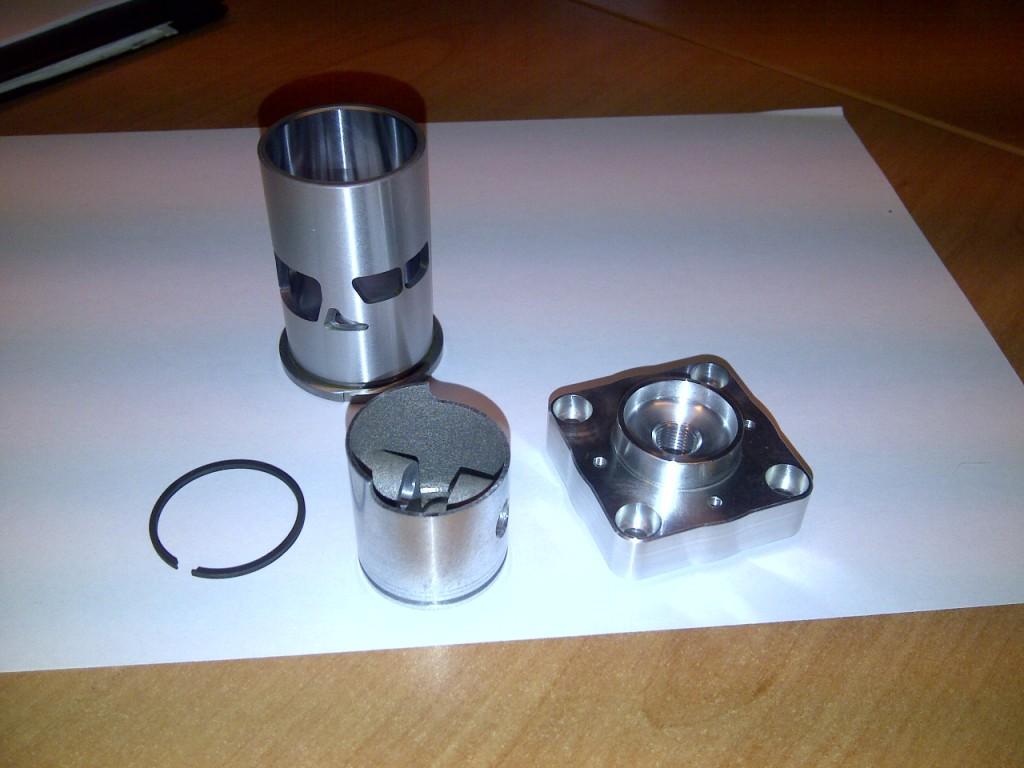 22/07/2014
NEW ARTICLE !!!
Art. C92808/1
M1 - TUNING KIT FOR 27 ALPHA
The new design of exhaust port, the aluminium liner, the new head and the ultra light piston make a very high performance combination! Available at the World Championship in Dessau.



09/07/2014

NEW ARTICLE !!!
ART. C92804/1 HIGH PERFORMANCES HEAD BOTTON
Use this part as follow:
1) 98 Premium petrol only
2) NGK CR8HSA or CR8HIX spark plug

3) Set up advance of ignition to 1,2÷1,3mm before T.D.C.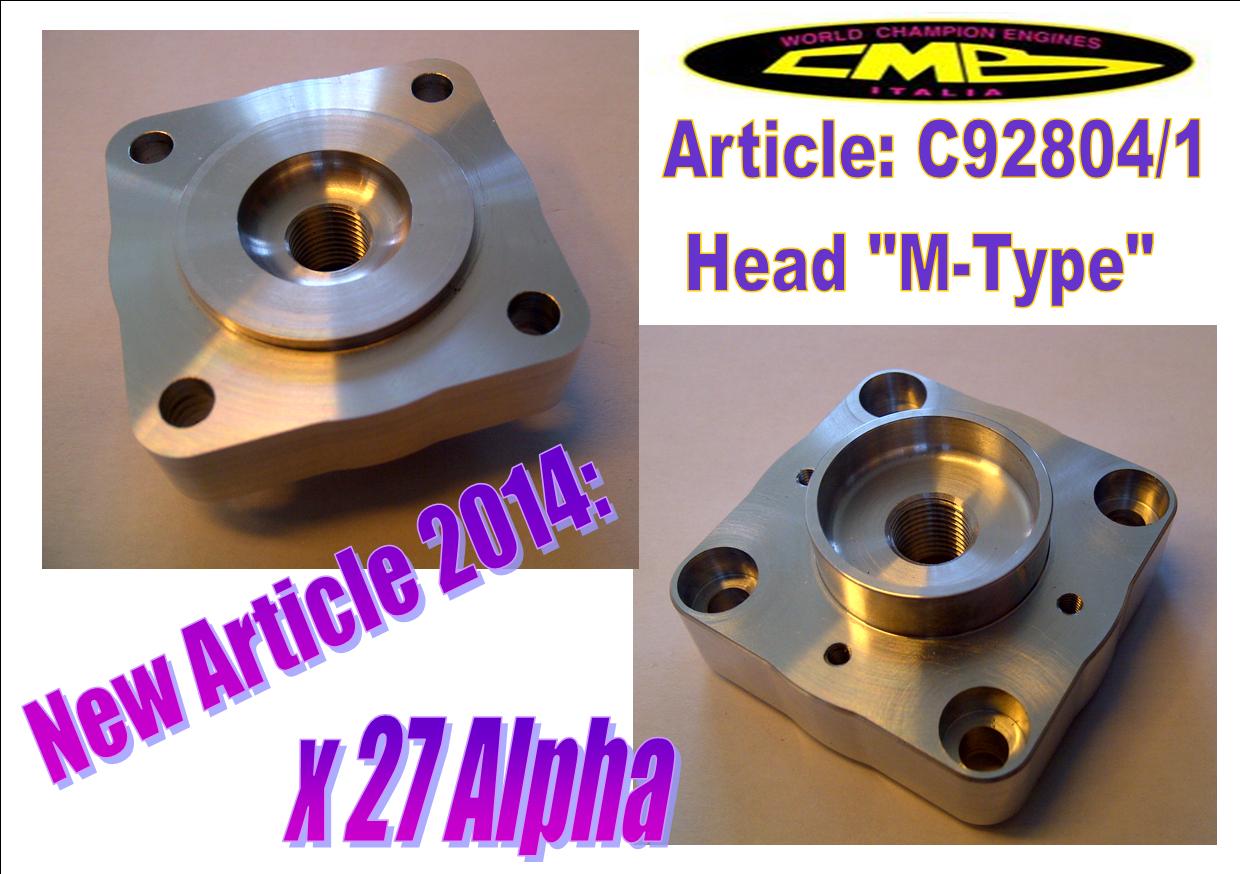 26/05/2014

IMPORTANT INFORMATION 45RS !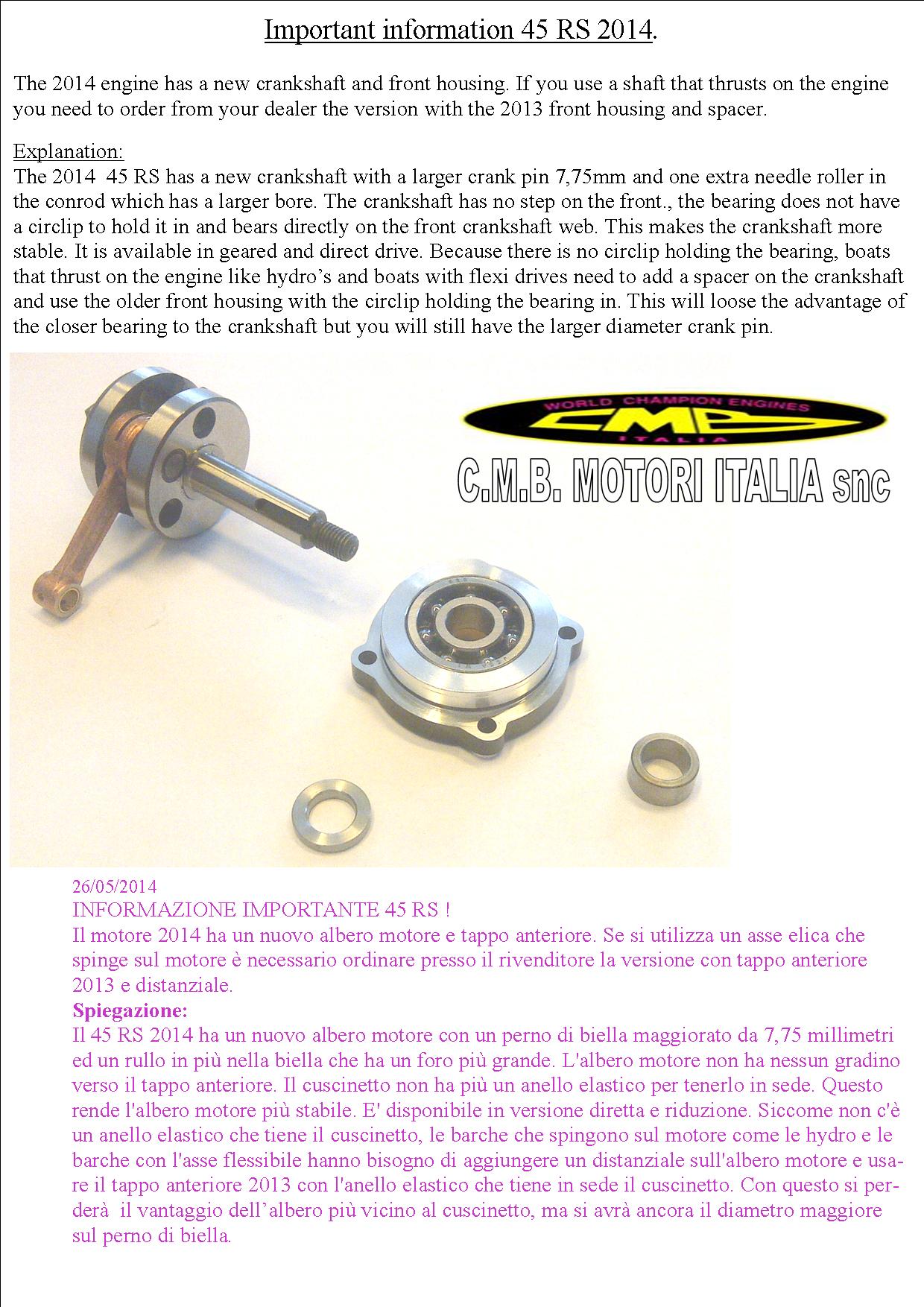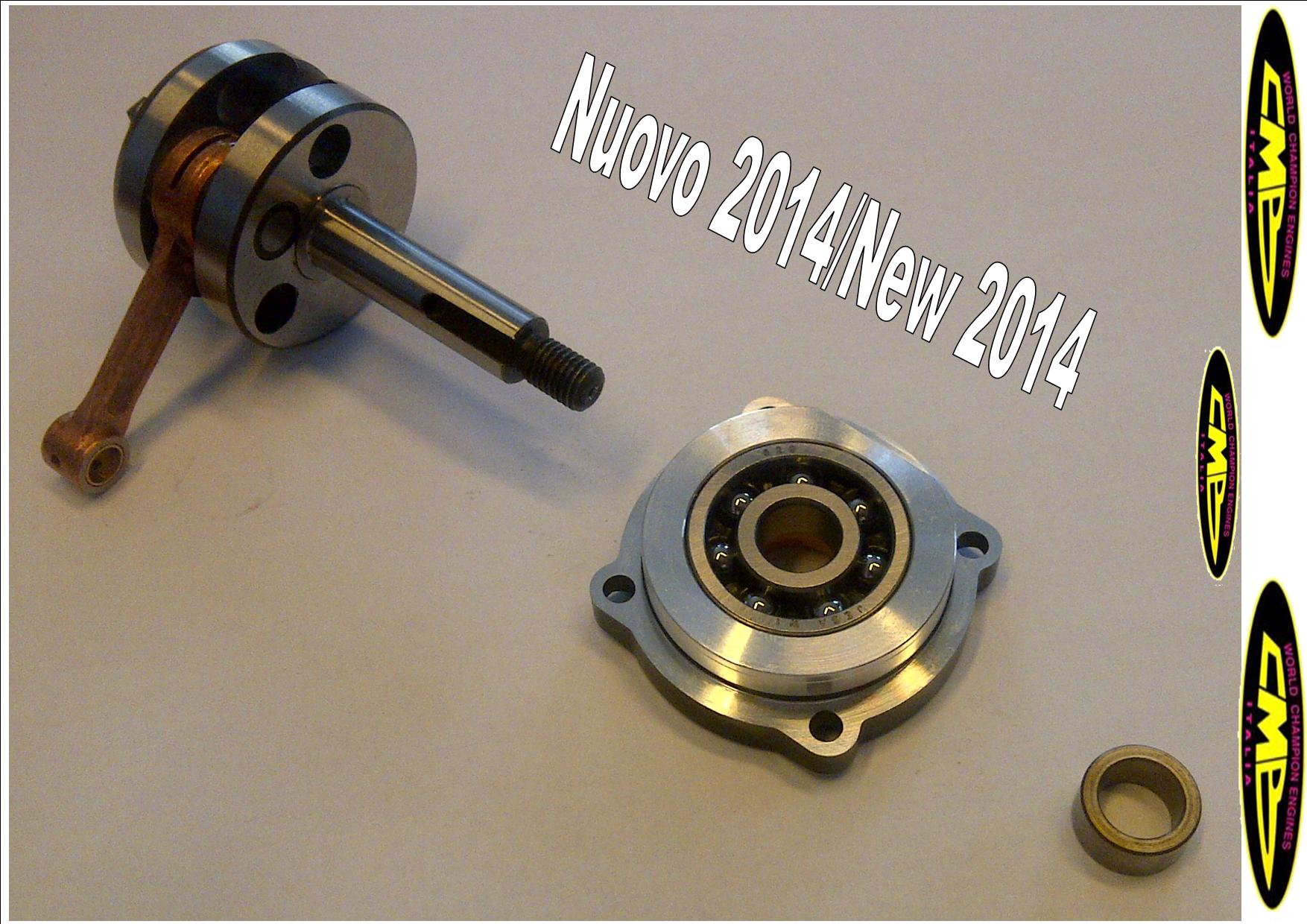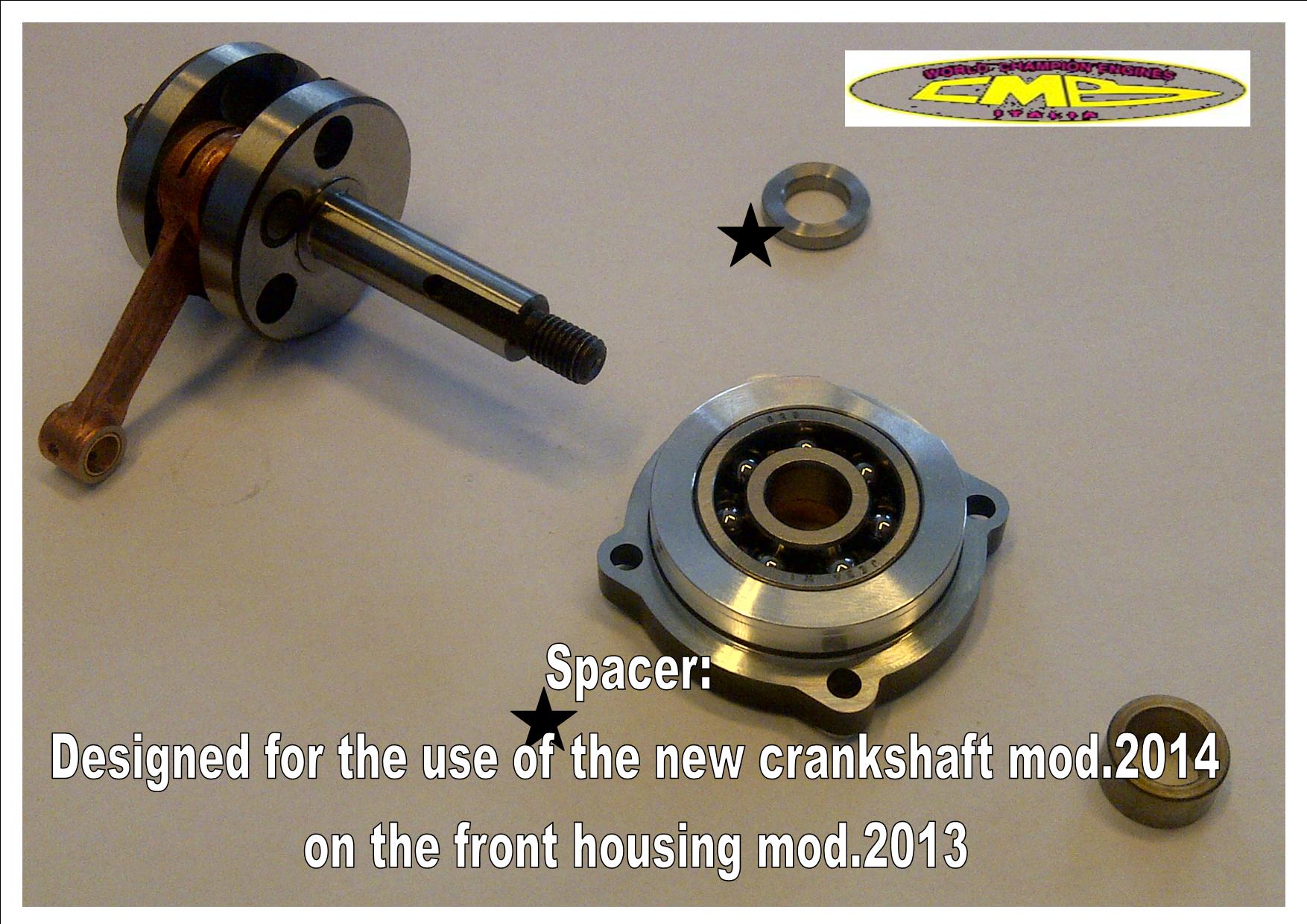 05/05/2014

IMPORTANT INFORMATION 91RS EVO !
The 2014 engine has a new crankshaft and front housing. If you use a shaft that thrusts on the engine you need to order from your dealer the version with the 2013 front housing and spacer.

Explanation:
The 2014 91 EVO has a new crankshaft with a larger crankpin 9.65mm and one extra needle roller in the conrod which has a larger bore. The crankshaft has no step on the front. The front housing has a bigger 12x32x10 ball bearing. This bearing does not have a circlip to hold it in and bears directly on the front crankshaft web. This makes the crankshaft more stable. It is available in geared and direct drive. Because there is no circlip holding the bearing, boats that thrust on the engine like hydro's and boats with flexi drives need to add a spacer on the crankshaft and use the older front housing with the circlip holding the bearing in. This will loose the advantage of the closer bearing to the crankshaft but you will still have the larger diameter crankpin.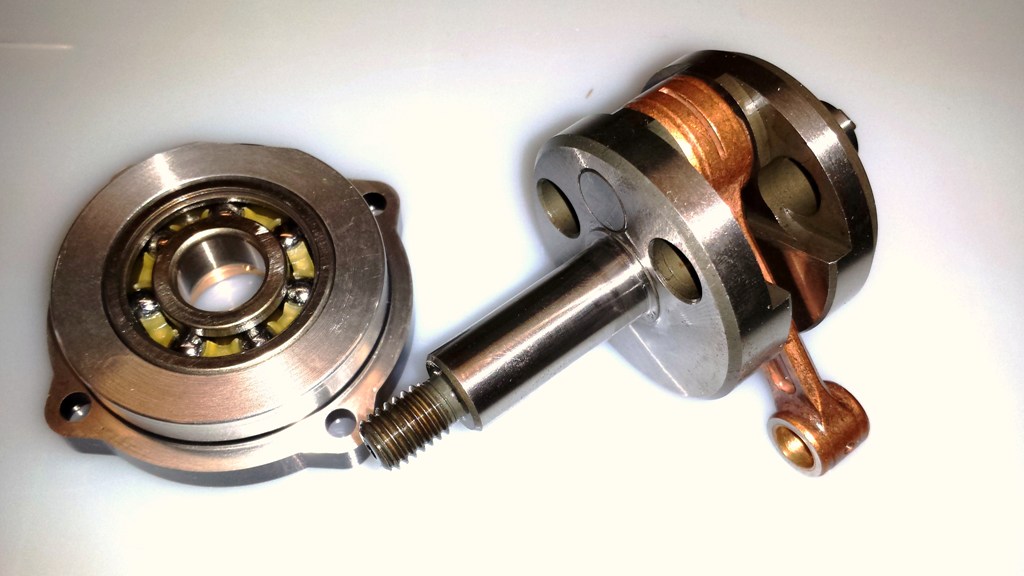 22/04/2014

NEW ARTICLE !!!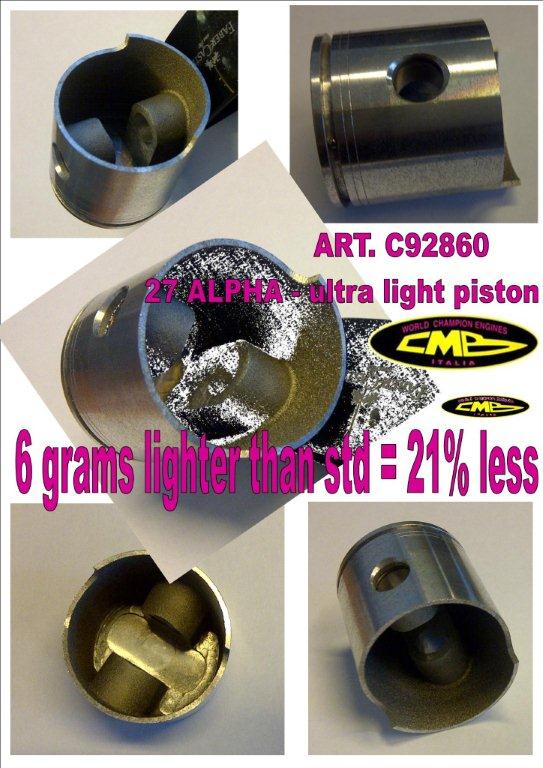 17/02/2014

NEWS 2014 !!!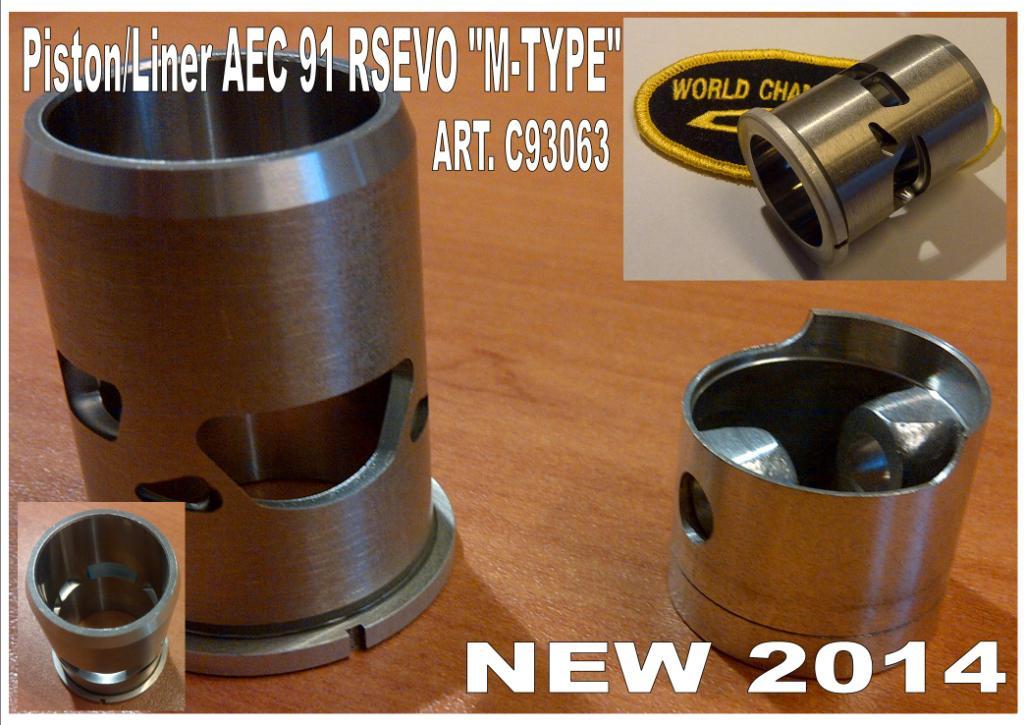 16/01/2014
FIRST NEWS 2014 !!!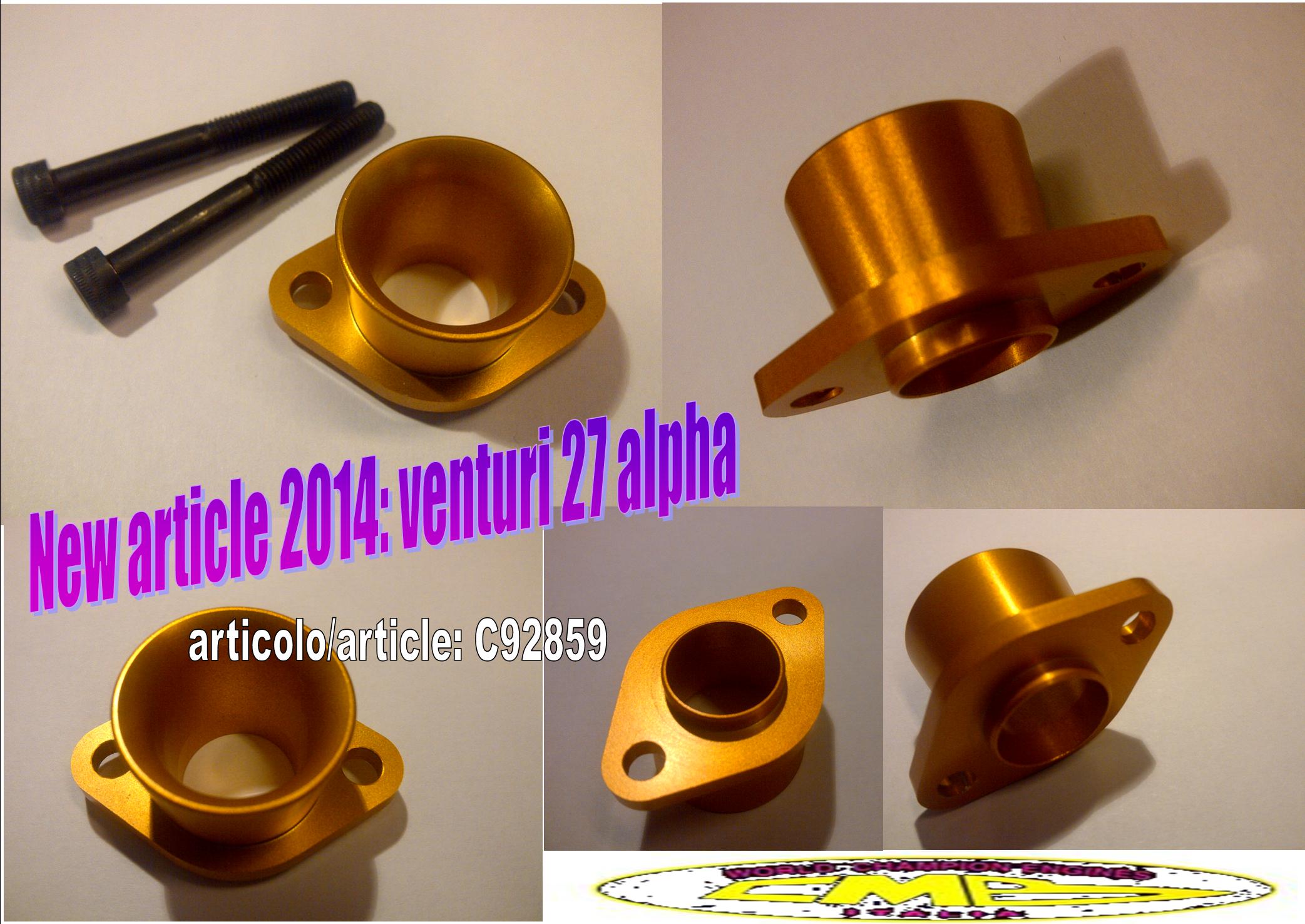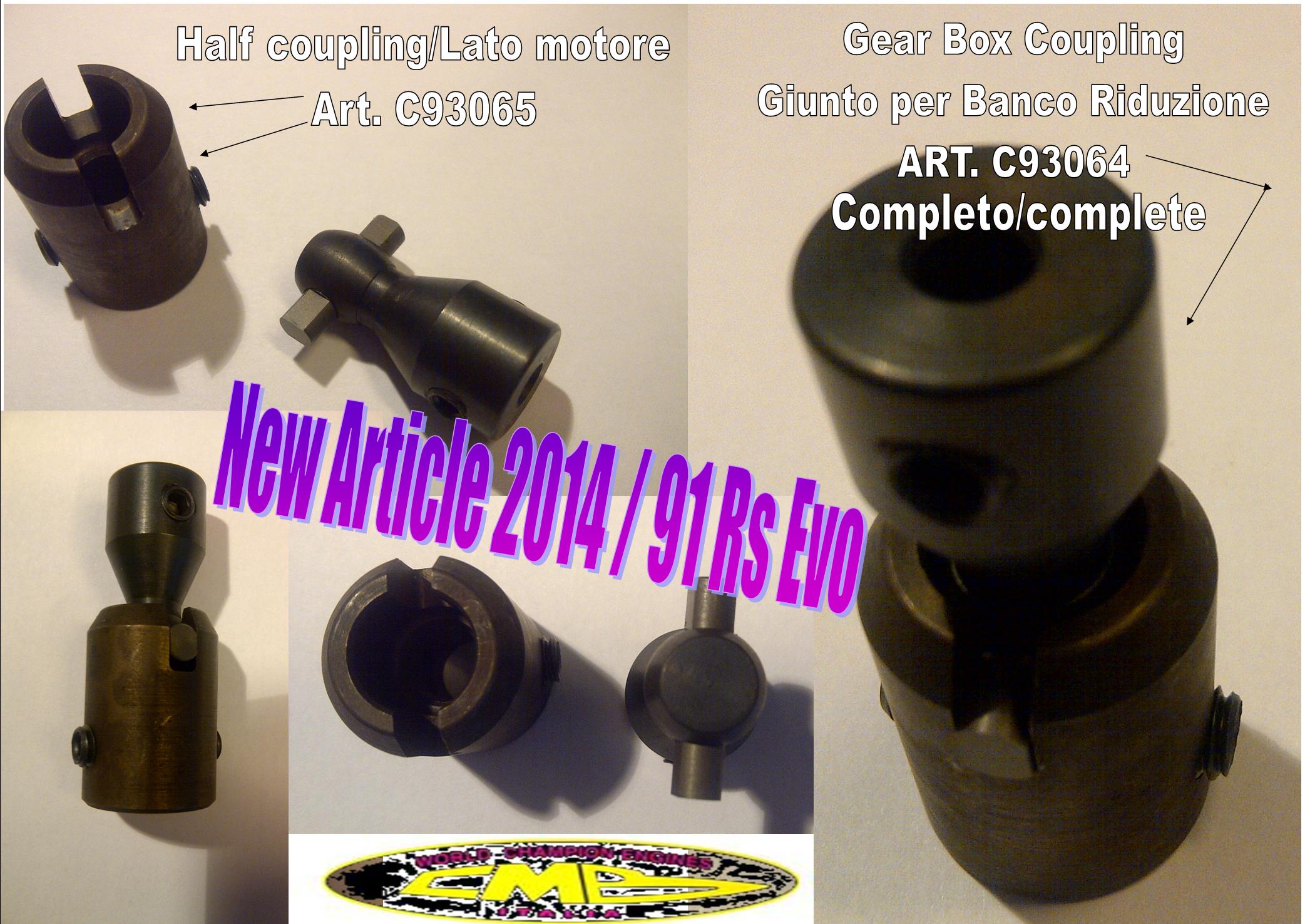 30/06/2013
AVAILABLE THE NEW C.M.B. 21 BETA!!!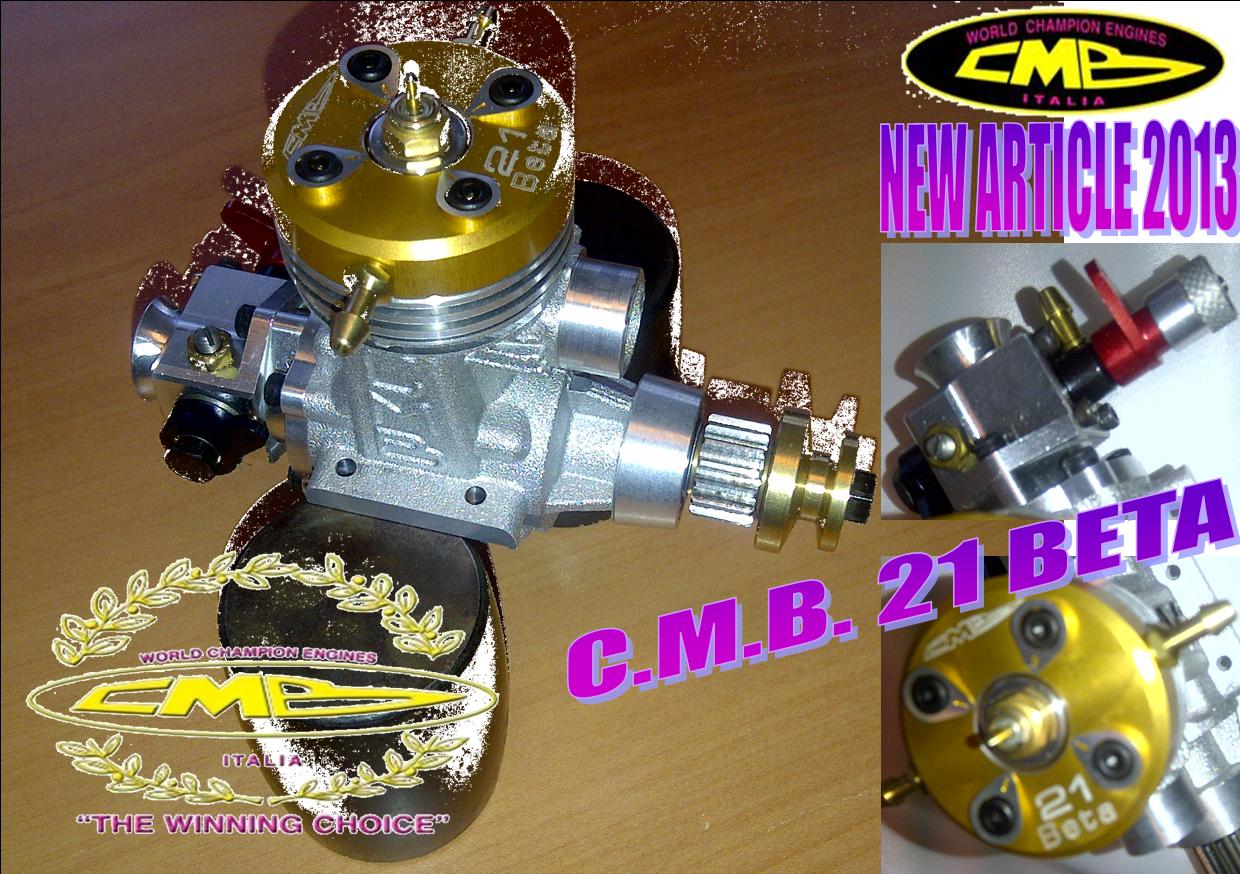 18/06/2013
AVAILABLE THE NEW C.M.B. 101 RS EVO!!!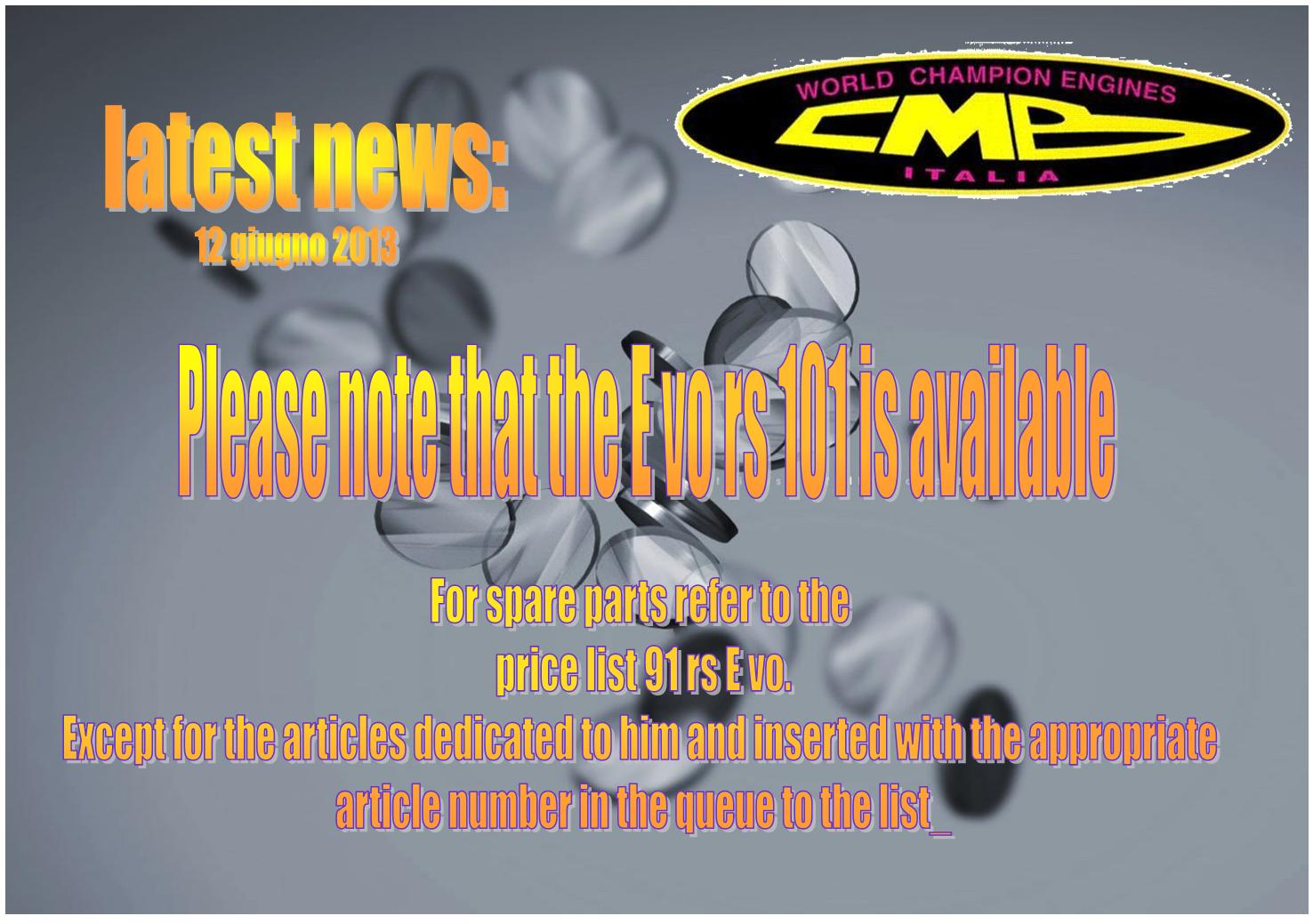 10/06/2013
IMPORTANT NOTICE!!!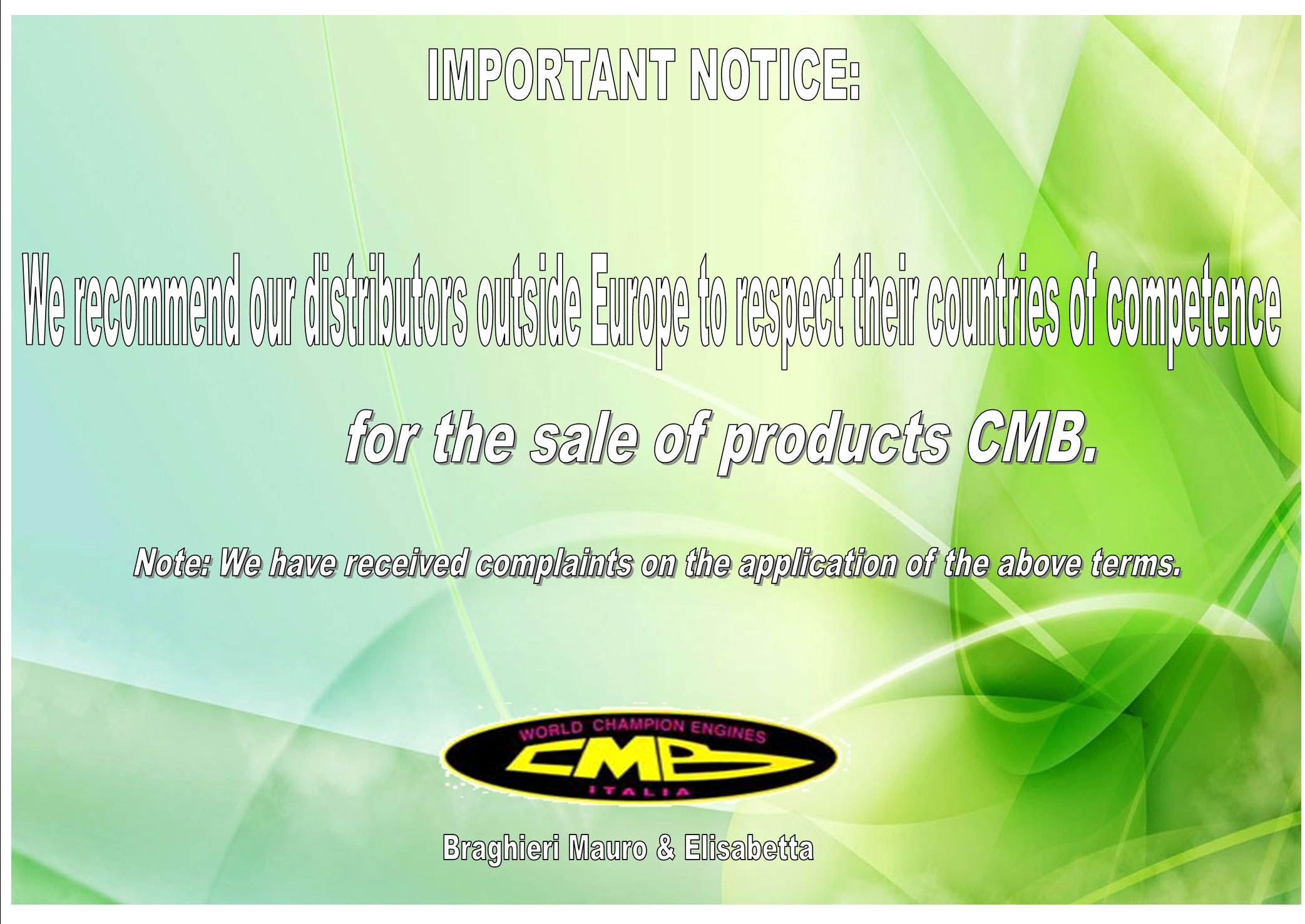 10/05/2013

NEW ARTICLES:
C30017 Pipe 27 Alpha "M-Type" - Alu
C30018 Pipe 27 Alpha "M-Type" - Steel

01/02/2013
NEW 91 RS EVO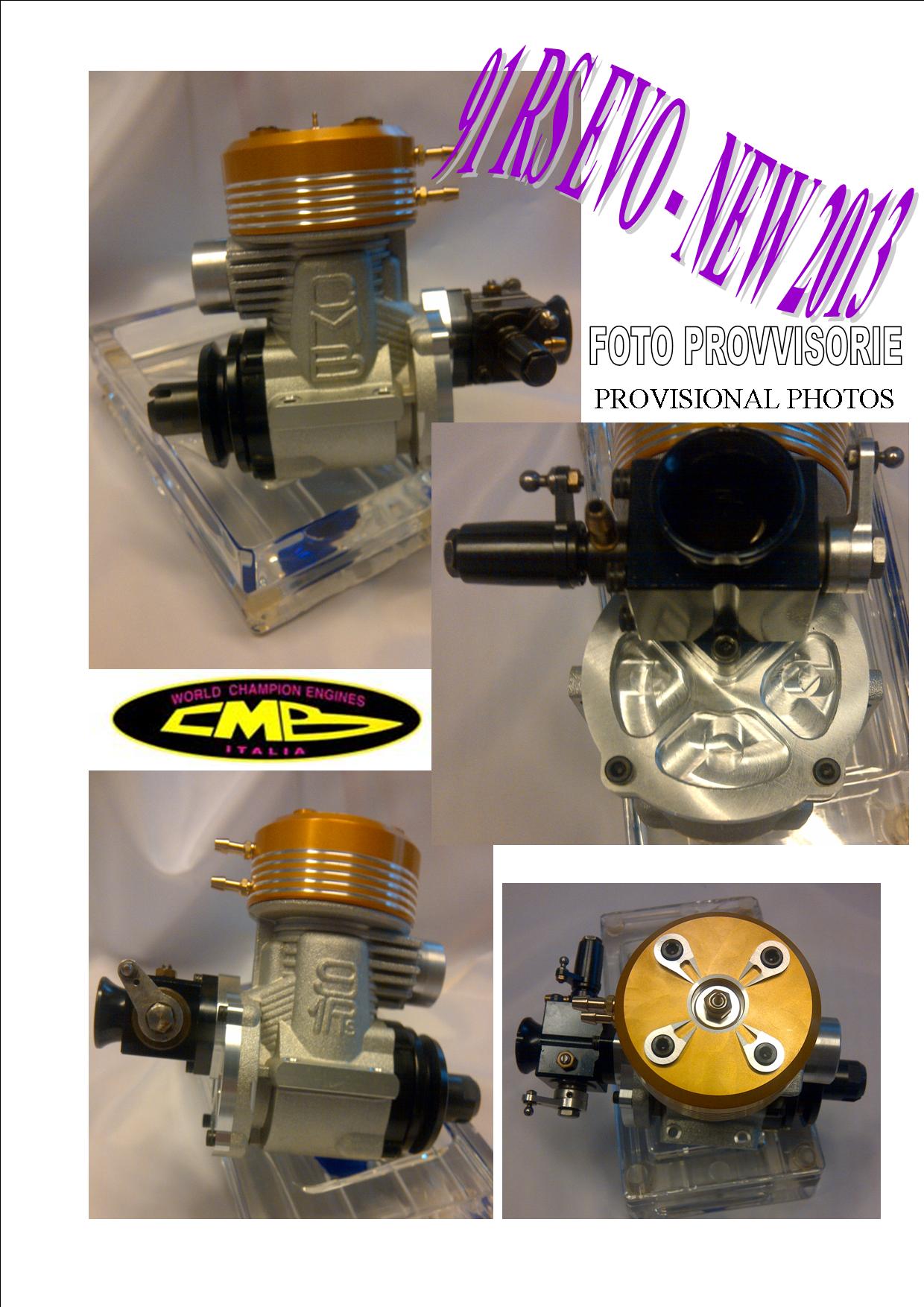 03/01/2013
New water cooled engine mount for 27 Alpha